Make a Contribution to the
Social Science Research Council
---
Contributions from partners like you allow us to support junior scholars, launch innovative research programs, strengthen networks across disciplines, and seek solutions to today's most pressing questions.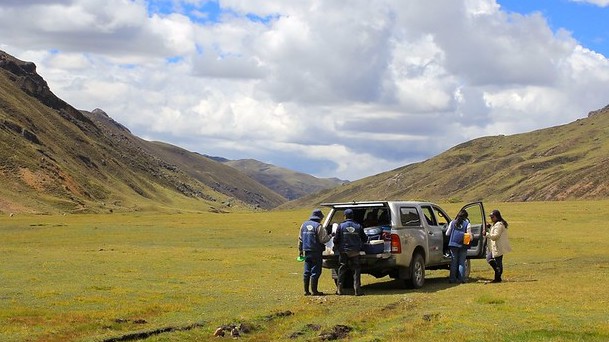 Supporting Scholars Worldwide
Since its founding, the SSRC has awarded more than 16,000 fellowships and distributed more than $100 million to scholars around the world. Through graduate research fellowships, early-career faculty grants, and convenings of senior scholars and experts, the SSRC forms an essential bridge that spans disciplines, institutions, and borders.
Advancing Knowledge: Covid-19 and the Social Sciences
The Virtual Research Center on Covid-19 is a multifaceted research enterprise dedicated to generating in-depth social knowledge to help scholars, policymakers, and the public apprehend the present crisis and chart a path forward. The Virtual Research Center is an evolving platform featuring a variety of mechanisms to foster better understanding of the pandemic, including rapid-response research grants, a new essay forum, the #coronavirussyllabus, and more.
Frequently Asked Questions
Is my gift tax deductible?
The SSRC is a 501(c)3 nonprofit institution (tax ID 13-1325070). All contributions are tax deductible to the extent allowed by law. Always discuss donations with your tax consultant to maximize your benefits.
Can I send a check?
Please mail your contribution to:
Social Science Research Council
Attn: Development Office
1 Pierrepont Plz Floor 15
Brooklyn, NY 11201
How do I make a contribution by wire transfer?
Please email development officer Lisa Marshall for the Council's current banking information.
Can I make a gift in multiple payments?
You may sign up to make a monthly contribution by credit/debit card using the online form at the top of this screen. If you are interested in making a multi-payment pledge for a specific amount, please email development officer Lisa Marshall.
How do I make a contribution of stock or securities?
For some donors it makes sense to consider a gift of appreciated stock when planning a donation of $1,000 or more. Please email development officer Lisa Marshall for the Council's current investment account information so that your bank or broker can make an electronic transfer.
Does the SSRC accept bequests or other planned gifts?
Many donors appreciate the flexibility and potential benefits of planned giving. The SSRC accepts planned gifts in many forms including bequests, charitable trusts, and beneficiary designations. Working closely with your financial advisors, we can help you determine the best vehicles to meet your financial needs and make a lasting impact at the Council. If you are interested in learning more about planned giving, please email development officer Lisa Marshall.