[Click here for the English version]
Les notes de recherche sur le Congo sont une publication conjointe du Groupe de recherche sur les conflits (CRG) à l'Université de Gand, le Social Science Research Council (SSRC), le Groupe d'Étude sur les Conflits et la Sécurité Humaine (GEC-SH) au Centre de recherches universitaires du Kivu (CERUKI), et le Réseau sur la Gouvernance dans les conflits (GiC). Ces notes fournissent des résumés concis des recherches en cours sur le Congo qui est entrepris par CRG, SSRC, GEC-SH, GiC, et leurs partenaires.
Nous tenons à remercier Kasper Hoffmann ainsi que les évaluateurs pour les réflexions et
commentaires très utiles sur les versions précédentes. Nous remercions également Action pour
la Paix et la Concorde (APC) et le projet Securing Tenure Sustainable Peace (SecTenSusPeace) du
Programme Transformations to Sustainability (T2S) de l'ISDR-Bukavu pour leur collaboration dans la production des données analysées ici.
Cette note de recherche fait partie des publications produites dans le cadre du Conflict Research
Programme mis en oeuvre par le London School of Economics (LSE) en collaboration avec l'Université de Gand.
Publication Details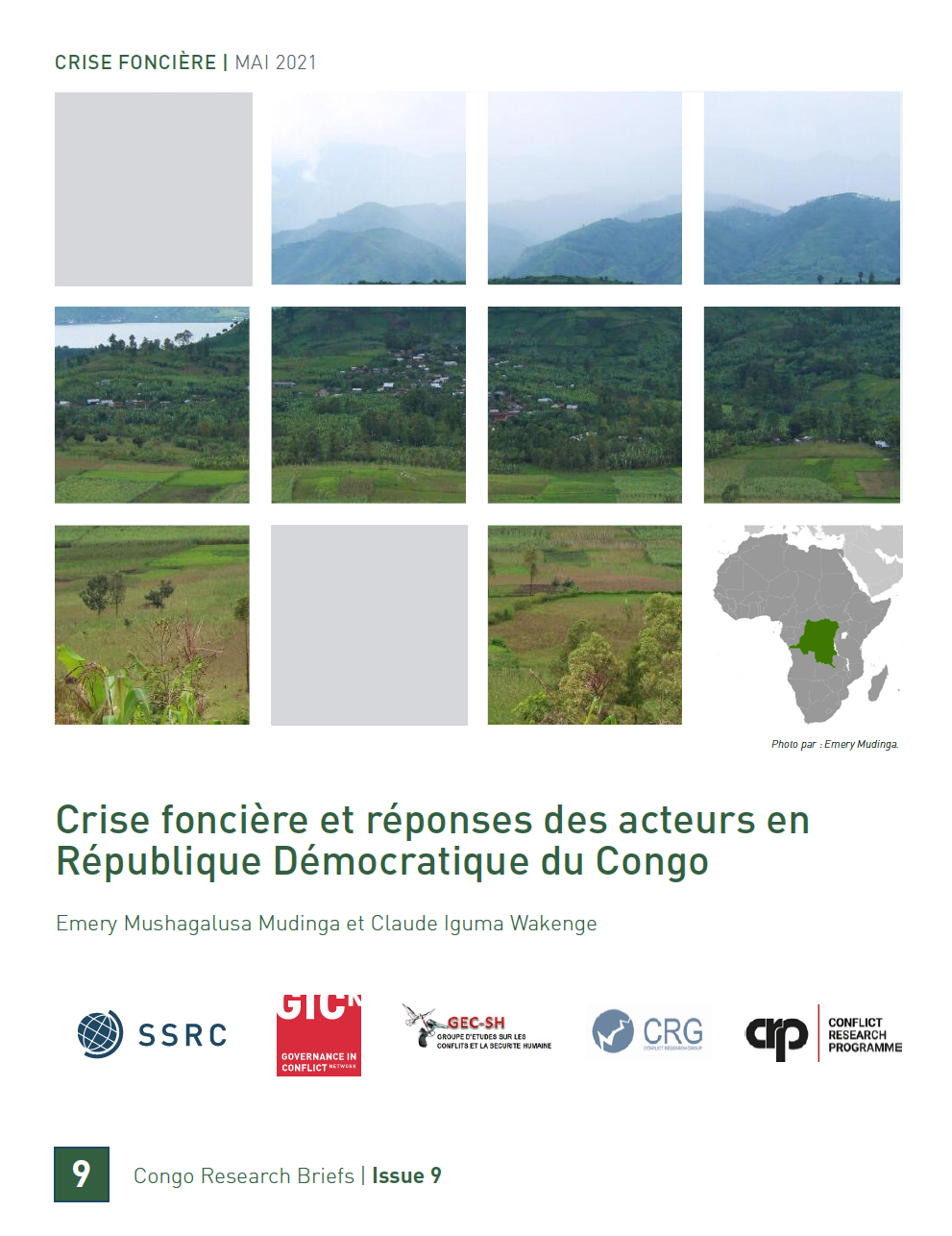 Download