The Social Science Research Council is proud to announce that Dr. Pratap Bhanu Mehta will be its next SSRC Fellow.
Dr. Mehta will be in residency at the Council in November, during which he will lead seminars and deliver the 2021 SSRC Fellow Lecture, titled "Universities and Intellectual Life in The Age of Populism."
The SSRC Fellow initiative invites distinguished scholars to the Council to strengthen research and programming in the areas in which we currently work or aspire to work. Most recently, the SSRC hosted Dr. Aihwa Ong as its 2020 fellow. Established in 2019 with inaugural fellow Lorraine Daston, the SSRC Fellow program broadens the thematic purview of the former Democracy Fellow program, which recognized Pierre Rosanvallon, Charles Taylor, and Danielle Allen.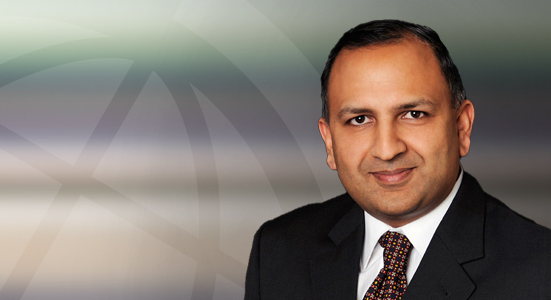 Pratap Bhanu Mehta is Laurence S. Rockefeller Professor for Distinguished Teaching at Princeton University. He was previously vice-chancellor of Ashoka University, and president of the Center for Policy Research, Delhi. He has been a professor at Harvard University, Jawaharlal Nehru University, and the Global Faculty Program at the New York University School of Law. Dr. Mehta has published widely in political theory, constitutional law, governance and political economy, international affairs, and on society and politics in India.
His most recent publications include The Oxford Handbook to the Indian Constitution (co-edited with Madhav Khosla and Sujit Choudhary), Rethinking Public Institutions in India (with Devesh Kapur and Milan Vaishnav), Non-Alignment 2.0 (with Srinath Raghavan, Sunil Khilnani, et al.), The Oxford Companion to Politics in India (with Niraja Jayal), Shaping the Emerging World: India and the Multilateral Order (with Bruce Jones and W.P.S. Sidhu), and The Burden of Democracy.
Dr. Mehta has also served in a number of policy roles in India, including as a member convenor of the Prime Minister of India's National Knowledge Commission, member of the National Security Advisory Board, and member of the Lyngdoh Committee. He chairs the jury for the Holberg Prize.
Dr. Mehta has engaged prolifically in public affairs. He is an editorial consultant to Indian Express, where he writes a regular column. In addition, he has written for the Financial Times and a number of leading national and international publications. He is on the editorial board of the American Political Science Review and Journal of Democracy.
Dr. Mehta holds a BA (first class) in Philosophy, Politics, and Economics from Oxford and a PhD in politics from Princeton. He received the 2010 Malcolm S. Adiseshiah Award and the 2011 Infosys Prize for Social Sciences–Political Science.