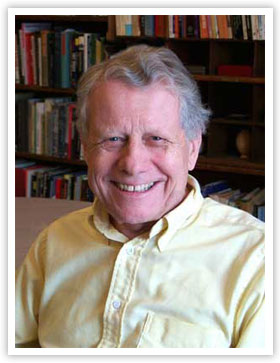 Social science lost one of its giants with the death of Charles Tilly on April 29, 2008. The Joseph L. Buttenweiser Professor of Social Science at Columbia University, Tilly had built his reputation on works examining large-scale social change and its relationship to contentious politics, especially in Europe since 1500. His academic expertise covered a wide range of areas, including urbanization, industrialization, collective action, and state making. He was extremely prolific, authoring, coauthoring, editing or coediting fifty-one published books and monographs and over six hundred scholarly articles during his fifty-year career—with two books, Credit and Blame and Contentious Performances, appearing in 2008 alone. His other major publications include the following:
Democracy (2007)
Why? (2006)
Popular Contention in Great Britain, 1758–1834 (1998)
Big Structures, Large Processes, Huge Comparisons (1984)
From Mobilization to Revolution (1978)
The Vendee: A Sociological Analysis of the Counter-Revolution of 1793 (1964)
Charles Tilly died a few weeks after receiving the Hirschman Prize. In commemoration, the SSRC featured essays by several of his close colleagues and former students.
Tributes to Charles Tilly
Chuck's Extended Academic Family
by Ron Aminzade
The Political Ethnographer's Compagnon
by Javier Auyero
A Voice We Will Miss
by Craig Calhoun
Michigan Memories
by Michael Hanagan
Gold (Advice) and (Horace) Silver
by Doug McAdam
I Went Up To Amiens Today
by John Merriman
Dear Joan, Call Me "Chuck"
by Joan Scott
Partners in Contention
by Sidney Tarrow
The Gift-Giver
by Viviana Zelizer