Task Force Membership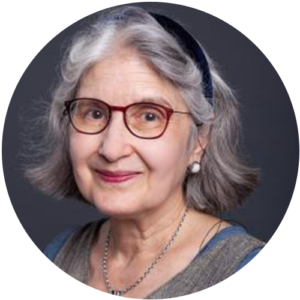 LORRAINE DASTON
Director, Max Planck Institute for the History of Science
Visiting Professor of Social Thought and History, University of Chicago
Lorraine Daston is the director of the Max Planck Institute for the History of Science (MPIWG) and has published on a wide range of topics in the history of science, including the history of probability and statistics, wonders in early modern science, the emergence of the scientific fact, scientific models, objects of scientific inquiry, the moral authority of nature, and the history of scientific objectivity. Recent books include (with Paul Erikson et al.) How Reason Almost Lost Its Mind: The Strange Career of Cold War Rationality (2014) and (co-edited with Elizabeth Lunbeck) Histories of Scientific Observation (2011), both products of MPIWG Working Groups. Her current projects include a history of rules, based on her 2014 Lawrence Stone Lectures at Princeton University, the emergence of Big Science and Big Humanities in the context of nineteenth-century archives, and the relationship between moral and natural orders. She is the recipient of the Pfizer Prize and Sarton Medal of the History of Science Society, the Schelling Prize of the Bavarian Academy of Sciences, the Lichtenberg Medal of the Göttingen Academy of Sciences, the Luhmann Prize of Bielefeld University, and an honorary doctorate of humane letters from Princeton University. In addition to directing Department II of the MPIWG, she is a regular visiting professor in the Committee on Social Thought at the University of Chicago and Permanent Fellow of the Wissenschaftskolleg zu Berlin (Berlin Institute for Advanced Study).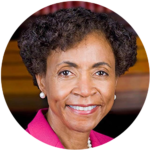 BERNADETTE GRAY-LITTLE, CO-CHAIR
Chancellor Emerita, The University of Kansas
Bernadette Gray-Little advanced the University of Kansas's mission to educate leaders by implementing new admissions standards, launching a new undergraduate curriculum, and growing the freshman class for five straight years. She strengthened KU's efforts to build healthy communities by overseeing the University of Kansas Cancer Center's application for National Cancer Institute designation and expansions of the schools of Pharmacy and Medicine. And she empowered KU to make discoveries by recruiting twelve Foundation Distinguished Professors, leading the university to record-high research funding and pursuing resources to help KU researchers excel. Additionally, Gray-Little led a record-setting $1.66 billion fundraising campaign and an unprecedented modernization of KU's campuses. Under her leadership, KU completed fifty capital improvement projects totaling $700 million and secured funding for the Central District—a once-in-a-generation development project that will change the face of education and research at KU.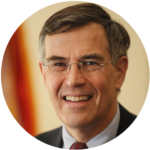 RUSH HOLT
Chief Executive Officer of the American Association for the Advancement of Science
Former US Representative
Rush D. Holt is chief executive officer of the American Association for the Advancement of Science (AAAS). He is a research physicist, who also served for eight terms in the US House of Representatives as congressman from New Jersey's Twelfth District. Holt previously held positions as a teacher and as an arms control expert at the US State Department. From 1989 until 1998, he served as assistant director of the Princeton Plasma Physics Laboratory. As a result of his alternative-energy research, Holt was issued a patent in 1981 on an improved technology for harnessing energy from sunlight.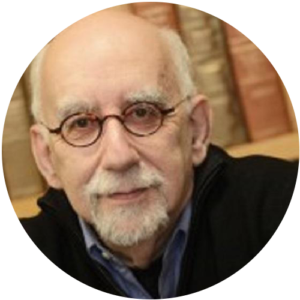 IRA KATZNELSON, CO-CHAIR
Ruggles Professor of Political Science and History, Columbia University
Former President, SSRC
Ira Katznelson is an Americanist whose work has straddled comparative politics and political theory as well as political and social history. He returned to Columbia in 1994, where he had been assistant and then associate professor from 1969 to 1974. In the interim, he taught at the University of Chicago, chairing its Department of Political Science from 1979 to 1982, and in the Graduate Faculty of the New School for Social Research, where he was dean from 1983 to 1989. Katznelson is a past president of the Social Science Research Council. He was president of the American Political Science Association from 2005 to 2006. Previously, he served as president of the Social Science History Association and chair of the Russell Sage Foundation Board of Trustees. He has been a Guggenheim Fellow and is a fellow of the American Academy of Arts and Sciences and the American Philosophical Society.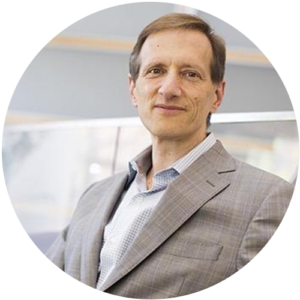 GARY KING
Weatherhead University Professor and Director of the Institute for Quantitative Social Science, Harvard University
Gary King is the Albert J. Weatherhead III University Professor at Harvard University—one of twenty-six with Harvard's most distinguished faculty title—and director of the Institute for Quantitative Social Science. King develops and applies empirical methods in many areas of social science research, focusing on innovations that span the range from statistical theory to practical application. King is an elected fellow in eight honorary societies (National Academy of Sciences, American Statistical Association, American Association for the Advancement of Science, American Academy of Arts and Sciences, Society for Political Methodology, National Academy of Social Insurance, American Academy of Political and Social Science, and the Guggenheim Foundation) and has won more than fifty prizes and awards for his work. King was elected president of the Society for Political Methodology and vice president of the American Political Science Association. He has been a member of the Senior Editorial Board at Science, visiting fellow at Oxford, and senior science advisor to the World Health Organization. He has written more than 160 journal articles, twenty open-source software packages, and eight books.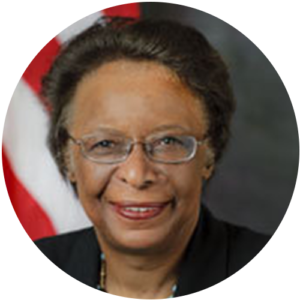 CORA B. MARRETT
Professor Emerita of Sociology, University of Wisconsin–Madison
Former Deputy Director, National Science Foundation
Former Board member, SSRC
Cora B. Marrett was National Science Foundation (NSF) deputy director from May 2011 to August 2014. She has served as NSF's acting director (June–October 2010 and March 2013–March 2014), acting deputy director (January 2009–January 2011), and senior advisor. Before January 2009, Marrett was the assistant director for Education and Human Resources (EHR). In EHR, she led NSF's mission to achieve excellence in US science, technology, engineering, and mathematics (STEM) education at all levels, in both formal and informal settings. From 1992 to 1996, she served as the first assistant director for the NSF's Social, Behavioral, and Economic Sciences (SBE) directorate. Marrett earned NSF's Distinguished Service Award for her groundbreaking leadership of the new directorate. From 2001 to 2007, Marrett was the University of Wisconsin system's senior vice president for academic affairs. She also served concurrently as professor of sociology at the University of Wisconsin–Madison. Before joining the University of Wisconsin, she was the senior vice chancellor for academic affairs and provost at the University of Massachusetts–Amherst.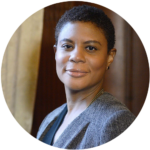 ALONDRA NELSON, EX-OFFICIO
President, Social Science Research Council
Alondra Nelson is the fourteenth president of the Social Science Research Council. She is professor of sociology at Columbia University, where she served as the inaugural dean of social science for the Faculty of Arts and Sciences. As dean, she led the first strategic planning process for the social sciences at Columbia, working with faculty in more than thirty departments and research units to set long-term academic priorities. Nelson began her academic career on the faculty of Yale University, where she received the Poorvu Award for interdisciplinary teaching excellence. Nelson has published award-winning and widely acclaimed books and articles exploring the junction of science, medicine, and social inequality. She is author, most recently, of The Social Life of DNA: Race, Reparations, and Reconciliation after the Genome. Her research has been supported by the Ford Foundation, the Andrew W. Mellon Foundation, and the National Science Foundation. She has been a fellow of the Max Planck Institute for the History of Science, the BIOS Centre at the London School of Economics, the Bavarian-American Academy, and the W.E.B. Du Bois Institute for African and African American Research at Harvard University. Nelson is chair of the American Sociological Association Section on Science, Knowledge, and Technology. A member of the World Economic Forum Network on AI, the Internet of Things, and Trust, she also serves on the Board of Directors of the Data and Society Research Institute. She is an elected member of the Sociological Research Association.
KENNETH PREWITT
Carnegie Professor of Public Affairs and Advisor to the President, Columbia University
Former Director of the United States Census Bureau
Former President, SSRC
Kenneth Prewitt is a faculty member of the School of International and Public Affairs, Columbia University, and president of the American Academy of Political and Social Science. Previous positions include senior vice president of the Rockefeller Foundation, director of the National Opinion Research Center, and professor at the University of Chicago. Among his awards are a Guggenheim Fellowship, honorary degrees from Carnegie Mellon and Southern Methodist University, a Distinguished Service Award from the New School for Social Research, and The Officer's Cross of the Order of Merit from the Federal Republic of Germany. His most recent book is What Is Your Race? The Census and Our Flawed Efforts to Classify Americans.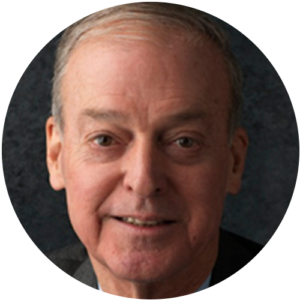 JOHN S. REED
Former Chief Executive Officer, Citibank
Chairman Emeritus of the MIT Corporation
Former Board member, SSRC
John S. Reed graduated from Washington and Jefferson College and the Massachusetts Institute of Technology in 1961 under a joint degree program, earning a BA and a BS degree. He served as a Lieutenant in the US Army Corps of Engineers, US Army from 1962 to 1964 and then returned to MIT for his MS. Reed spent thirty-five years with Citibank/Citicorp and Citigroup, the last sixteen as Chairman. He retired in April of 2000. Reed returned to work as Chairman of the New York Stock Exchange from September 2003 until April 2005. During his leadership of Citicorp, the company grew 12 percent yearly, pushing its value to an excess of $4 billion. Reed is a trustee of MDRC, the Isabella Stewart Gardner Museum, and the National Bureau of Economic Research. He is a fellow of the American Academy of Arts and Sciences and of the American Philosophical Society.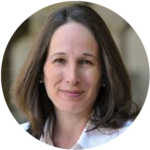 AMY ZEGART
Senior Fellow at the Freeman Spogli Institute for International Studies, Davies Family Senior Fellow at the Hoover Institution, and Professor, by courtesy, of Political Science, Stanford University
Amy Zegart is co-director of the Center for International Security and Cooperation and professor of political science, by courtesy, at Stanford University. She is also the Davies Family Senior Fellow at the Hoover Institution and directs the Cyber Policy Program. She is a contributing editor to The Atlantic. Her research examines US intelligence challenges, cyber security, grand strategy, and American foreign policy. She has authored several books, including Flawed by Design: The Evolution of the CIA, JCS, and NSC, which won the highest national dissertation award in political science, and Spying Blind: The CIA, the FBI, and the Origins of 9/11, which won the National Academy of Public Administration's Brownlow Book Award. Her most recent book is Eyes on Spies: Congress and the United States Intelligence Community. Zegart was featured by National Journal as one of the ten most influential experts in intelligence reform. She served on the Clinton administration's National Security Council staff and as a foreign policy advisor to the Bush-Cheney 2000 presidential campaign. She has testified before the Senate Intelligence Committee, provided training to the Marine Corps, and advised officials on intelligence and homeland security matters. From 2009 to 2011, she served on the National Academy of Sciences Panel to Improve Intelligence Analysis. She currently serves on the board of directors of Kratos Defense and Security Solutions.