The Conflict Prevention and Peace Forum works to strengthen the knowledge base and analytic capacity of the United Nations system. A product of the 2000 Brahimi Panel Report on Peacekeeping, CPPF helps the UN strengthen its understanding of conflicts: their causes, dynamics, and possible solutions.
It supports UN policymaking and operations by providing UN decision-makers rapid, quiet, and unfettered access to leading scholars, experts, and practitioners outside the UN system through informal consultations, off the record briefings, and commissioned research. It is called on frequently by the United Nations system to provide analysis during crisis situations or to review ongoing operations.
Methodology
Strengthen Evidence-Based Policymaking
CPPF helps bridge the gap between evidence and UN policymaking. It gives UN decision-makers rapid access to leading scholars, experts, and practitioners outside the UN system through a range of formats, such as off-the-record meetings, informal briefings, and commissioned research. Called upon when policy processes require an injection of external, contextual, and in-depth expertise, CPPF has a tested methodology for translating academic research into knowledge that can be directly applied to ongoing policy processes.
Strengthen Internal Coherence
CPPF uses its honest-broker convening authority to strengthen system-wide coherence through shared analysis and by ensuring that all relevant stakeholders across the system are represented. We help connect UN programs and country teams with each other and with external experts who can inform UN operations and offer regional and thematic context. Recent structural reforms at the UN, as well as the growing complexity of conflicts and peace interventions have only raised the need for regular internal coherence-building
Support to Executive Processes
CPPF systematically supports executive-level review processes by providing expert analysis to the Executive Office of the Secretary-General; enhancing the capacity of regional directors and their teams to understand conflict patterns, improve regional strategies, and review mandates; and by strengthening the work of resident coordinators and other field-based leadership to promote system-wide coherence and deepen their knowledge base.
Support to Member States
CPPF provides support to its donors through a range of offerings, such as commissioned reports, meeting notes, and expert briefings. CPPF draws on its extensive experience supporting UN strategic priorities in order to help inform and guide delegations seeking Security Council representation, and to those serving on the Security Council.
Our Global Reach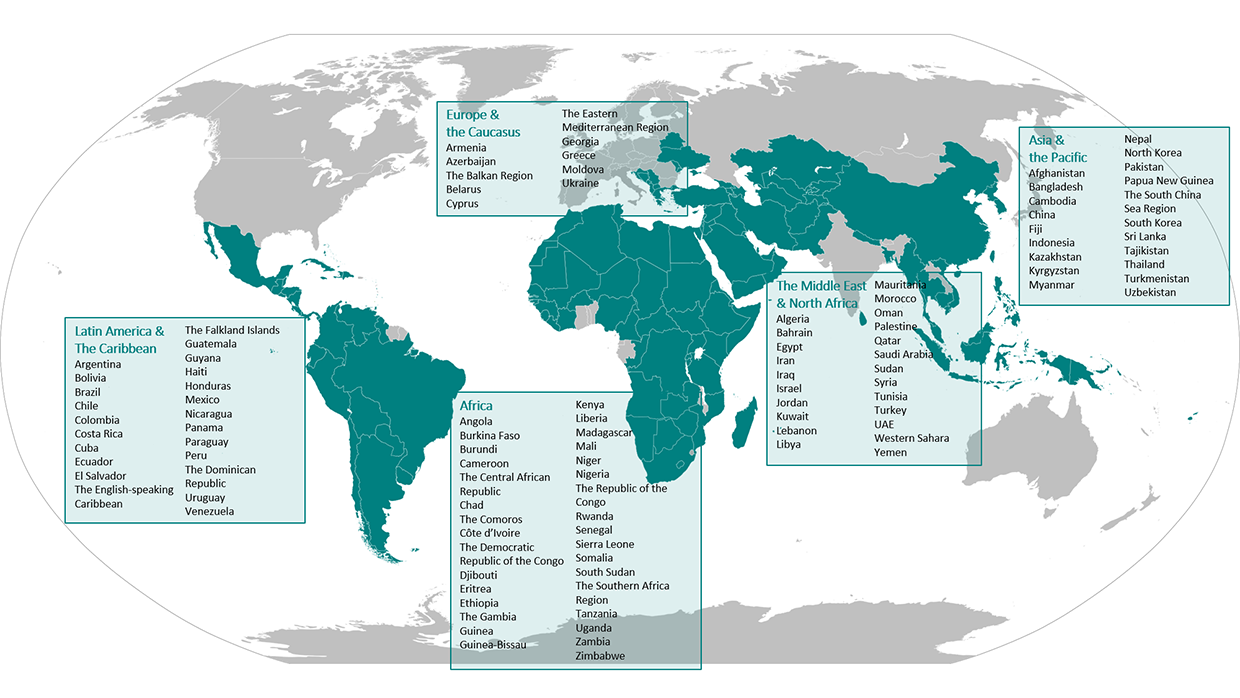 The UVC is home to CPPF's research activities and collaborations on the political economies of war, emerging actors and war technologies, forced displacement and return, justice and security, and governance and public authority. It delivers experience-based findings from hard-to-access research sites, as well as conflict perspectives that are often hidden from international peace and security practitioners.
Our Cross-Cutting Activities